St. James Anglican Church

Easter Newsletter
I am
the resurrection and the life.

Anyone who believes in me will live,
even though they die.
John 11 v.25
A Few Words from Fr.Ross…
In our culture there are many things that remind us of Easter:  new plants pushing up through the earth as we come into our spring growing season; bright colours; little chicks and bunnies; and of course, the perennial favourite – Easter Eggs.

Some of these 'reminders' were borrowed by early Christians to help explain the resurrection – that after despair and death and darkness God brings life again that is bursting with energy and hope and purpose.  Over the years the 'object lessons' have become such a central part of our cultural celebration of
spring, that we sometimes miss the underlying point. Let us continue to enjoy the Easter Party with all the small reminders thrown in – and let us use each
chocolate Easter Egg, each tulip sighting, each brightly coloured outfit, and each newborn animal as a reminder of the greatest gift we can receive…
In Jesus, God is among us;
In Jesus, we are shown the way of living and giving;
In Jesus, we see a sacrifice of self embraces even death;
In Jesus, we experience a life that is not restricted by death;
In Jesus, through his life, death and resurrection,
everything can be new again!
Ross+
Up and Coming…
Come and Lift Your Spirit

April 13
Ecumenical Lenten Service & lunch at noon
Manotick United Church

April 17
Palm Sunday  8:15 & 10 a.m.
Liturgy of the Palms/Passion with Holy Eucharist
Easter mini-bazaar & luncheon after 10 a.m. service
Soup & sandwiches – $5 per person

April 20
Youth Lenten Retreat 6:00-8:30 p.m.
Tomkins Hall – parents invited to attend

April 21
Maundy Thursday  7:00 p.m.
Liturgy with Holy Eucharist and Stripping of the Altar

April 22
Good Friday 10:30 a.m.
Ecumenical Service at Manotick United Church

April 23
Easter Eve Saturday 7:00 p.m.
Holy Eucharist & Baptisms

April 24
Easter Sunday 8:15 & 10 a.m.
The Day of the Resurrection -Holy Eucharist
Easter Sunday Resurrection Egg Hunt
Please bring an Easter egg basket for your child(ren) to gather eggs

May 7
Annual Garage Sale Saturday 8:30 a.m. – 12 noon
No clothes or large pieces of furniture.
Contact Heather Brophy  for information


May 11
Fashion Show  Wednesday 7 p.m.
Featuring Bimini Fashions, dessert & tea/coffee
Tickets $15 per person

May 13-14
Praying Congregations: The Heart of Christianity, Kemptville College.  If you are interested in attending, there is a group discount rate.  Please contact Sam Hills at
613-692-2082 by April 22nd.

May 15
Cathedral Girls Choir from Christ Church Cathedral performing at the 10 a.m. service
Gifts to the community…
The children of St. James Church school went over to Carleton Lodge this past Sunday and hand delivered Easter cards they had made to
the residents.
Many thanks to those who kindly donated clothing to the family that we support and for the food that is donated to local families in the community.

Opportunities to Give…
Anyone who would like to make memorial or thanksgiving offerings or a donation towards flowers, for Easter, please sign
the flower chart at the back of the church beside the door to the stairs or contact either Ann Coles or Sam Hills
We collect and distribute canned and non-perishable items and pass them on to a local food bank.  If you can help out and bring one or two items on Sunday, please leave them in the basket at the entrance to the church.

BALES FOR THE NORTH
Prices are high in the north, and goods are scarce. A Bale Box has been placed at the church entrance for any donations to be brought in Tues. Wed. or Thurs., 9 to 4 p.m.; or the next few Sundays up to May 22nd.
Please e-mail Sam for list of items needed. (NEW only please and leave price tags on)
If you are considering a money donation for the postage, every one pound of knitting, sheets, etc. costs almost $3 to send.  All clothing, material/yarn, should be wash and wear.  If you would like to take a Mother's bag and fill it, please include only travel items such as soap, deodorant, few bandages, comb, toothbrush, small toothpaste, floss, brush and perhaps hairpins, girl's barrettes, hair accessories. NO LARGE BOTTLES OF SHAMPOO please.  If you have any questions, please see Margie Hartley. Any donations would be greatly appreciated.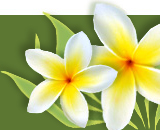 Christ is risen from the dead
Trampling over death by death
Come awake! Come awake!
Come and rise up from the grave.
Christ is risen from the dead
We are one with him again
Come awake! Come awake!
Come and rise up from the grave.
Matt Maher